https://www.your-rv-lifestyle.com/things-to-do-in-australia.html
Australia has a wide variety of landscapes, ranging from mountain ranges in the south-eastern and western sections, tropical rainforests in the north-east quarter, with arid and semi-arid desert in the middle. It is the sixth largest nation in the world. The capital city is Canberra.
The country has an extremely diverse way of life and is equally famous for the beautiful beaches, as it is for the rugged outback. Most visitors simply do not realise just how vast the country is!
Each state has different things to offer the tourist. Victoria is widely recognised as the cultural capital, and it is here that you will find the best food and wine. Queensland is mostly tropical, while New South Wales has magnificent beaches. Tasmania is cooler, while the western and northern territories are rugged. Capital Territory prides itself on culture, with many galleries and museums to explore.
1. The Great Barrier Reef
This is located off the coast of Queensland, and is the largest coral reef in the world. It is a huge tourist destination, with cruises and diving boats which offer special expeditions to the reef.
Diving gear is normally available to hire, when you have produced diving documentation, so be sure to take it all with you.
Make sure you book any tours in advance as they are a very popular way to see the reef.
2. Sydney Harbour Bridge
You may also hear of the bridge as 'the Coathanger' because of the arch shape. The bridge spans the harbour and carries vehicles, trains, bicycles and foot passengers between the central business district and the North Shore.
The bridge is an iconic feature of the harbour, it was built in 1932 and is the sixth longest spanning bridge in the world. It also ranks as the tallest arch bridge, being 44-feet from the water level to the top.
Plan on spending a day in the area, and make sure you have your camera with you.
3. Uluru
You may have also heard of this as Ayers Rock, which is the more well-known name. It is a huge sandstone rock which can be found in the Northern Territory, 335 km west of Alice Springs.
The rock is sacred to the aboriginal people of the area. The Anangu people often lead walking tours of the rock and surrounding area, and are very informative about the fauna and flora there.
If possible, try to visit at dawn or sunset when the colours are at their most spectacular.
Allow a half day or more, depending on how much exploring you want to do.
4. Sydney Opera House
This ranks as one of the most distinctive and famous of buildings to have been built in the 20th century. It was opened in 1973.
The complex covers the entire Bennelong Point on the harbour, you simply cannot miss it!
There are different venues in the complex, with over 1,500 shows each year. There are three resident companies there, namely Opera Sydney, Sydney Theatre Company, and Sydney Symphony Orchestra.
If you plan to see any show here, you must book in advance. Should you want to stay the night, you will find plenty of hotels in the area.
5. Port Jackson
This is an area, rather than a specific thing. It is where the waters of Sydney Harbour, Middle Harbour, North Harbour, Parramatta River, and Lan Cove all meet. Significantly, it is the spot where the first European settlement in the country took place.
You will remember some events which take place there, namely the Sydney to Hobart Yacht Race.
The harbour is also famous for the New Year's Eve firework display.
Spend a full day looking around the area, there are many places where you can get lunch during the day.
6. Cable Beach
This magnificent beach is 6 km west of Broome, and is a 22 km stretch of beautiful white sands.
The waves are very gentle during the season from May to October. After that, there is an influx of jellyfish, so swimming is not advisable.
Take a camel ride along the beach at sunset and sunrise, and look out for the 'clothing optional' area, if this appeals to you.
If you head for the southern part of the beach you will find Gantheaume Point where you may be lucky to see whales and dolphins as they migrate.
7. Visit Uluru
This is the heart of the outback and well worth a visit. You will find out how the residents managed with the Royal Flying Doctor Service as their only medical help, and how they coped with fearsome desert creatures.
Be sure to check out the Reptile Park, where you will see some of them!
If you like, you can head out into the West Mac Donnell Range and hike to the top of Anzac Hill.
Make sure you stop at the historic Overland Telegraph Station, which was built in 1872 and was the first communication outpost in the area.
8. Eureka Tower
You will find this skyscraper in the Southbank area of Melbourne. It is the highest public vantage point in any building in the southern hemisphere, measuring 935 feet. The observation deck is on level 88.
This is the second tallest building in the country, and still the tallest to the roof.
On the observation deck you will find 30 viewfinders so you can check out the whole of Melbourne. There are also free binoculars which you can use. If you are brave enough, head for the small outside area called 'The Terrace', which fortunately is protected from the winds.
Especially for the brave, try the glass cube called 'The Edge', which is a glass box hanging over the edge of the tower, only adding to the experience of height!
9. Great Ocean Road
If you visit Australia, then this should be on your list of things to do! The road runs between Torquay and Allansford, for 243 km along the south-eastern coast.
The road itself is a memorial dedicated to soldiers killed during WWI, and winds over different terrain along the coast. There are several landmarks you will pass along the way such as the Twelve Apostles rock formations.
Warrnambool is the largest city along the route, so you should stop here for supplies if you need them. The road is two lanes, one in each direction, and the speed limit changes, so be aware of this and watch for the road signs.
10. The Shrine of Remembrance
This dedication is found in Melbourne. It was constructed in dedication to those who served in WWI, although bow it is a memorial to all Australians who served in wars.
The shrine is constructed of Tynong granite, containing the marble Stone of Remembrance.
Be sure to check out the engraved words 'Greater love hath no man'. Of significance here is that once a year, on 11th November at 11am (Remembrance Day), the sun shines through the roof and lights up the word 'love'.
Look for the crypt below which has a bronze statue of a soldier and his young son. The panels list each unit of the Australian Imperial Force.
Plan to spend a half day here, although longer if you are searching for a name on the panels.
11. Mount Kosciuszko
This mountain is part of the Australian Alps national Parks and reserves, and you will find it on the main range of the Snowy Mountains, in New South Wales.
At 2,228 m above sea level, it is the highest mountain in the country.
You will many outdoor activities here such skiing and snowboarding in the winter months, and great walking in the summertime. There are many trails for mountain biking and bushwacking. You can rent mountain bikes at some of the trails.
This is a great area to take an RV and spend a few days.
12. The Twelve Apostles
You will find this outcrop off the shore of Port Campbell National Park. It is also visible from the Great Ocean Road. This is a very popular tourist attraction.
Originally there were 12 outcrops, but over time, some have eroded and collapsed. Right now, there are only eight, as one collapsed in 2005.
The remaining outcrops are over 50 metres high. Hikers and walkers will enjoy the many trails in the area, and this is a good place to take an RV for a few days. Be aware that you must take all your provisions as there may not be anywhere to stock up on.
13. Darling Harbour
You will find this harbour in Sydney near to the city centre. It is also well-known as a recreational area, with a pedestrian precinct.
There are many attractions to be seen in the area, such as the Chinese Garden of friendship, and the Powerhouse Museum.
Madame Tussauds is there, as is the Sydney Aquarium, so it is a good idea to spend a full day here. Perhaps even book into a hotel and stay longer.
14. Queen Victoria Market
You may also hear this called the 'Queen Vic'. It is a very well-known landmark, and the largest open-air market in the southern hemisphere. You will find it in Melbourne.
The market has been going strong since the 19th century. There used to be three markets, but the other two closed, leaving the Queen Victoria market as the oldest surviving market.
This is a very popular market, where you can find almost everything you want. It is now part of the Victorian Heritage register. If you plan to spend a full day there, you will not be disappointed.
15. K'gari (Fraser Island)
The whole island is heritage-listed, and you will find it on the south coast. It is the largest sand island in the world, with a variety of microclimates such as sand dunes, lakes, and rainforests.
The island is Queensland's largest, as well as Australia's 6th largest island. It is populated by only a handful of people, because tourists go there to walk and hike, before returning to the mainland.
Expect to see an abundance of plants, and a diverse range of animals including the saltwater crocodile!
Plan a day hiking or walking here, and be on the lookout for reptiles and mammals.
16. The Snowy Mountains
These are also known as 'The Snowies'. They are the highest mountain range in the country. It is here you will find the highest mountain namely Mount Kosciuszko. There are also another five peaks above 2,100 metres high.
Look out for the 'Mountain Plum Pine' which is thought to be the world's oldest living plant, it is a type of conifer.
In winter, the area is very popular with skiers and snowboarders, while in the warmer months, hiking and rambling takes precedent.
Allow yourself plenty of time to explore the area, in the warmer months it is a great place to take an RV for a few days.
17. Kata Tjuta
You will find these amazing rock formations 365 miles southwest of Alice Springs. You may also hear it called 'The Olgas'. You will know it by the large group of domed formations.
The highest dome is Mount Olga, which is 1,066 metres above sea level.
If you enjoy hiking and walking, then this is a good place to head for. There is also coming in the area, so plan to spend a few days here and explore.
18. Melbourne Aquarium
This is no ordinary aquarium! Not only can you look at sharks – you can dive with them! Grey Nurses, Whaler Sharks, and Seven Kill Sharks, all make up the inhabitants of this complex.
You will take to the water with a fully qualified dive instructor who will ensure that your dive is not only safe but enjoyable.
You do not need any diving experience – a sense of adventure is all that is needed!
You must book your tickets in advance, and the best way to do this is online.
19. Burleigh Heads
This interesting suburb is found in the city of Gold Coast. This is very popular with surfers, and you will find the beaches a great place to barbeque and play a few cricket matches.
On Sundays the town centre is filled with buskers, and local musicians, along with fire-twirlers to keep the kids amused.
In the high street you will find an assortment of delis, cafes, and interesting shops, so it is worth spending a full day here and enjoying the atmosphere.
20. Bay of Fires
The name was given to the bay by Captain Tobias Furneaux in 1773, when he saw the fires of the Aboriginal people on the beach.
You will find that the beaches are wonderfully white, the water incredibly blue, and the outcrops an amazing colour of orange shades.
The northern area is national park, while the southern part is conservation area.
In and around the Bay of Fires there are many outdoor activities for families, such as boating, swimming, and fishing. It is also a great place for bird watching.
There is a campsite, so you can pitch a tent or take an RV and spend some time in this lovely area.
21. Dandenong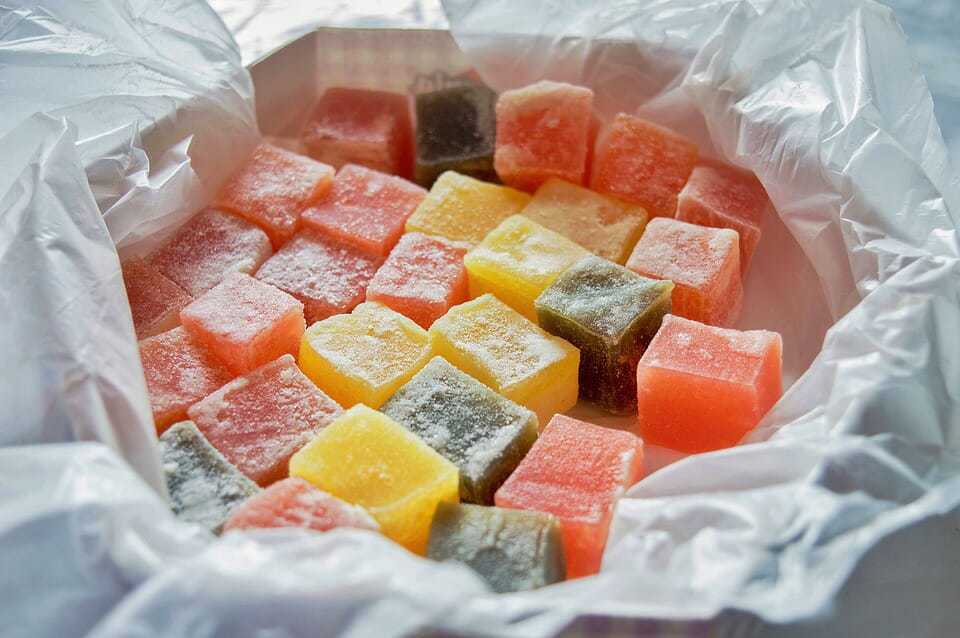 This is an area, rather than a single place. It is a suburb of Melbourne, about 30km southeast of the centre.
What makes this unique is the diverse population who live here. It is therefore, a great place to sample different types of cuisine, which will have influences such as Turkish and Albanian.
There are many eclectic shops and literally dozens of interesting restaurants, so plan to spend a full day here.
22. Lone Pine Koala Sanctuary
You will find the sanctuary in Brisbane. This sanctuary not only takes care of Koalas, but also kangaroos, wombats, and Tasmanian devils. It is the largest and oldest koala sanctuary in the world.
If you have children, then try to visit here as you get to hold the koalas! They are not allowed to be held for more than 30 minutes per day. You can also help with feeding the kangaroos.
Once a day there is an exhibition of the birds of prey, showing off their speed and incredible eyesight.
There is also a small farm where you may see sheep dog shows, so you should plan to spend the full day here to see everything!
23. Stradbroke Island
The easiest way to visit this island is to take a tour which leaves from Brisbane. The island has over 100 fresh water lakes, which you can visit. The lakes are safe to swim, or just to walk along.
Watch out for dolphins, manta rays, turtles, and even whales as you cross the water. You may also see kangaroos and koalas on the island.
There are small towns where you can buy lunch, although this is often included on trips.
If you want to stay longer, there is an excellent hotel on the island.
24. Hervey Bay Whale Watching
The best way to see whales is to take a whale watch tour, and you will find these readily available in Hervey Bay. Most of the tours last about 4 hours, and often the vessels have underwater viewing windows.
Often the tour will include your lunch and afternoon tea, so they are really good value for money. Many of them will collect you at your hotel and drop you back there. You will be able to book tickets for tours at your hotel.
Look out for Humpbacks on their annual migration. Note that the tours are seasonal, so check to make sure they are running, don't assume they are.
25. Tully and Barron River
If you enjoy water sports, then make sure you head here for some water rafting, and rapid riding. You will need to go with a group of like-minded people, and the adventure will take about five hours.
The river rafting tours are suitable for kids as well as adults and carry on all year round. Both rivers offer rafting opportunities, with no previous experience being needed. All training is given on the day by professional rafters.
Allow yourself a full day here, and make sure you bring dry, warm clothing for when you are done.
26. Kurunda Scenic Railway
This railway runs from Cairns to Kurunda, and snakes its way through the Macalister mountain range. It used to be used as a regular commuter train, but it is not only used for tourists. It operates daily apart from Christmas day.
The journey will take about 2 hours and will pass through the most beautiful terrain, on the climb to the falls. The tropical gardens are a delight to see and a very well-known attraction.
You will get the opportunity for photos as the train stops at a lookout, where you can see Barron Falls. Look out for Stoney Creek Falls as you pass, as they are just a few metres from the train.
Near the station you will find a zoo where you can feed kangaroos and hold the koalas. There is also an information centre and a gift shop.
Allow yourself a full day for this, as you can then spend some time in the town.
27. Queenstown Winery Tour
This half day tour is available in Queenstown, and it is a great idea to take advantage of it. You will get to see three different wineries, as well as take a tour of an underground wine cave.
The tours normally start in the afternoon, and for an extra fee you can visit a craft beer tasting centre.
Each vineyard will select some wines to sample along with snacks, so you will not go hungry!
The guides are normally very knowledgeable about the wines you taste, having a passion for wine themselves, so you will be well cared for.
These tours are not suitable for children.
28. Phillip Island
This island is found about 140 km south-east of Melbourne. It was named after the first governor of New South Wales. The island forms a natural breakwater for the shallow waters in Western Port.
The island is connected to the mainland by a bridge, which was originally made of wood. The population of the island is about 10,000, although in the summer it increases to 40,000. Most of the island is for grazing cattle and sheep.
If you enjoy wildlife, this will delight you. The island has a significant population of penguins and pacific gulls. You may also see wallabies and kangaroos, who are tame enough to be fed.
Make sure you head to the western side as this is where you will find the largest colony of seals in Australia.
Plan on spending a full day here and enjoy the amazing wildlife!
29. Take a Wild Tour
These tours are a great way to see wildlife. They leave from many Melbourne hotels, and are normally in small groups.
Most of them include a picnic lunch. You will take a guided walk through the bush, and visit the wildlife sanctuary, which has koalas in their natural environment. Look out for tribes of emus, and flocks of cockatoos.
The tour company will arrange pick-up and drop off from your hotel, making this is a very easy way to see the natural side of the country
30. Nitmiluk National Park
This national park is 244 km southeast of Darwin. There are a series of gorges which are accessible by flat bottomed boat or canoe.
In the dry season, the water level is lower, so the gorges do not run into each other, but in the rainy season you can explore them together.
You will find a visitor centre at Katherine Gorge which is about 30 km east of the town of Katherine. There you will find maps that explain the layout of the gorges, and the landscape. Tours are available to book here, if you prefer.
This is a great place to spend a few days, you will find two permanent campsites for both tents and RV's.
31. Lord Howe Island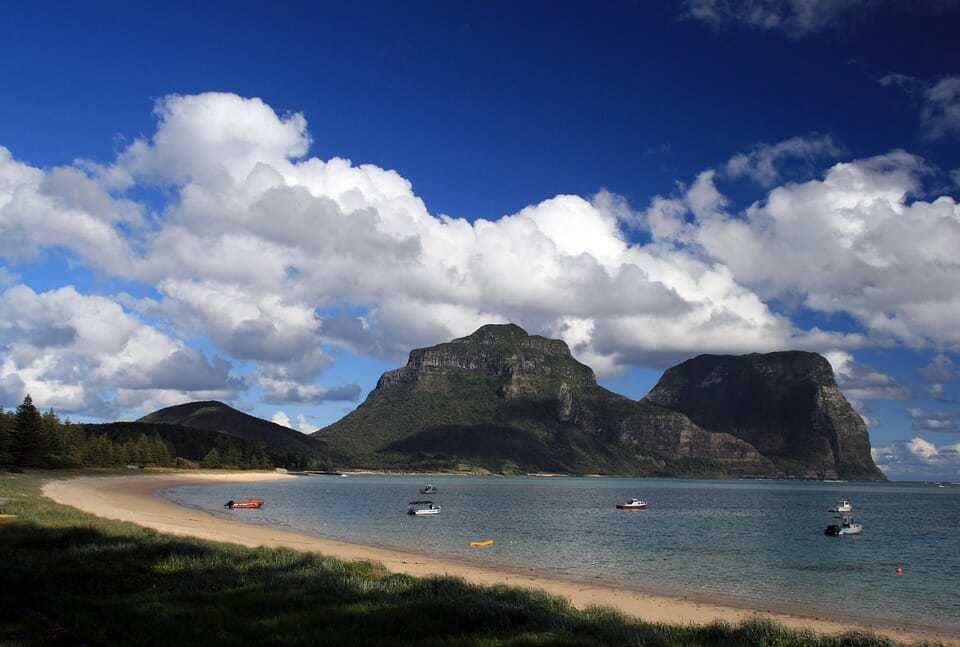 You will find this small island in the Tasman Sea. It is east of Port Macquarie. It has a very diverse terrain, but is best known for the beautiful, sandy beaches.
You will also find subtropical forests here with clear streams. There are many trails, but the best one is the trail that winds up Mount Gower, where you will have the most amazing views!
Look out for seabird colonies, which include Masked Boobies. If you enjoy scuba diving or snorkeling, then be sure to take your equipment with you as you can do this on Admiralty Island, which is nearby.
32. Royal Botanical Gardens
These gardens are in Melbourne and were founded in 1846. The garden extends to the river, with trees, landscaped gardens, and lakes. You will find over 50,000 different plants here from 8,500 species.
Look out for the algae and fungi collections which are one of the most comprehensive in Australia.
There is a café where you can get lunch, so plan to spend most of the day here, and enjoy the gardens.
33. Blue Mountains
The name comes from the natural blue haze which is created by the eucalyptus forests in the area. You can get to the Blue Mountains from Katoomba by train, as it only takes about two hours.
The whole area is filled on interesting things you can do, such as take the glass-floored cable car to the top of a peak.
There is an Aboriginal tour which will take you through the Blue Mountains, and this departs from Faulconbridge Train Station.
If you enjoy hiking, then you will love the many trails which take you to secret waterfalls and valleys.
Rock climbing is very popular, and you will also see abseiling.
This is a great place to take an RV, spend a few days, and get to know the area.
34. Margaret River Distillery Tour
The best way to visit this area is to join a tour. These leave from the main car park at the Margaret River Centre, and you will visit four delightful distilleries through the day.
The area is famous for beer, wine, and gin, and you will be plied with interesting cocktails through the day.
Lunch is included in these tours, making them very good value for money. These are not recommended for children.
35. Hobart
This is the capital of Tasmania, and the second oldest city in the country. You will find it on the south-east side of Tasmania.
Hobart was founded in 1804 as a penal colony, and you will find the city steeped in history. One of the best ways to see the city is to take a guided tour. These are available three times a day and for different lengths of time. The River Derwent runs through the town, and there are many small cafes along the front.
Close by you will find Battery Point which is an historic district. Look out for the Colonial cottages.
In the distance you can see Mount Wellington, which is 1,270 metres high and has plenty of hiking and cycling trails.
Make sure you check online for upcoming events and plan a night in the city.
It is well worth spending a few days here. There are many hotels in all price ranges.
36. Currumbin Wildlife Sanctuary
This is regarded as the best wildlife park on the Gold Coast. You will find it in Currumbin. It also has the cheapest entry tickets!
Make sure you visit the wildlife hospital where you can see animals who are recovering from injury and illness. You may see kangaroos, crocodiles, and many others.
You can hand feed some of the animals, and also stay for feeding time at the Rainbow Lorikeet house.
Make sure you get your photo taken with a cuddly Koala bear!
37. Daintree Rainforest
You will find this rainforest in the north-east section of Queensland. It covers 1,200 square km, making it the largest tropical rainforest in the country. In fact, the rainforest grows right down to the coast, and the edge of the sea.
If you enjoy hiking, camping, walking, and investigating flora of all sorts, then make sure you head here. Accommodation is available in the way of camping, glamping, or in the luxury eco resort.
This is one of the oldest rainforests left in the world, so you should not miss the opportunity to see it.
38. Lake Eyre
This is also known as Kati Thanda, and is the lowest natural point in the country, being at 15 metres below sea level. When the lake fills it becomes the largest lake in Australia.
An interesting point here is that when the lake fills, it is as salty as the sea, although when it dries up, the water evaporates, and the saltiness is increased.
The lake was named after John Edward Eyre, the first European to set eyes on it, back in 1840.
This is a good place to bring an RV, you can hike around in the day, and barbeque in the evenings.
39. Salamanca Market
You will find this street market in Hobart. The market days are held on Saturdays, although in January and February, the are also held on Sundays.
Whatever you want, you are most likely to find here, with over 300 stallholders, selling things from gourmet produce to arts and crafts.
In the immediate vicinity, you will find hotels, bars, and restaurants, so it is worth spending a night or two here when the market is on.
40. Bungy Jumping and Minjin Swing
This is for those who like adventures while they travel. You will find these right outside Cairns. The bungy Tower offers two of the best adrenaline rushes you could ask for, in the same location.
The bungy jump has over 16 different jump styles to choose from, while the swing allows you to pair up with a friend for the ride of your life.
The views, of course, are spectacular- if you have your eyes open!
41.The Three Sisters
This is a very unusual rock formation in the Blue Mountains. They are close to the town of Katoomba.
Legend has it that three sisters from one village fell in love with three men from another village. They were forbidden, by law to marry. The men planned to capture the women and run off with them, and a tribal battle began. The sisters were turned into stone by an elder, who was then killed before he could turn them back.
Whatever you believe, it is a spectacular spot to visit, with great hiking and amazing views!
42. The Giant Stairway
This is not too far from Katoomba. It is a bushwacking trail which will lead you to the Three Sisters, and further down to the floor of the Valley. To each the floor you will need to use the steps – 800 of them!
The trail will take you about an hour and a half, with great views along the way.
If you do not feel you can negotiate the steps, you can also reach the floor of the Valley by train which leaves from Katoomba.
43. City of Perth
The city of Perth is found next to the Swan River, and is one of the most isolated capital cities in the world. You will find that it is near to the Australian bushland, which gives the city an 'outdoor' feel.
Perth is full of interesting things to see and do. You may visit the Pinnacle's Deserts limestone pillars, or take a trip to the Margaret River wine region.
In the southern parts you will find forests with formidable trees.
It is worth booking into a hotel for a few nights, and exploring the area.
44. Cairns Wildlife Dome
This is an all-weather wildlife exhibit which you will find on top of the iconic Reef Hotel Casino.
This is one of the leading zoos in the country, and is enclosed in a 20-metre high glass dome. You will find birds, pythons, turtles, and crocodiles, to name a few of the animals there.
You can buy a ticket which will last you for four days, so you can take your time and see all there is to see. This is an excellent way to see the zoo, and all the animals.
45. Bondi Beach
You will find this very popular beach about 7km east of Sydney. It is one of the most visited beaches in the country. You may know of some of the competitions which are held here every year.
The area hosts the National Rugby League, as well as the City to Surf run, which happens every year in August. This is a fun run, attracting over 60,000 entrants.
You may be there when the Flickerfest takes place in January. This is an international short film festival.
There is a beach market which takes place every Sunday, and a food market at Christmas.
If you are staying in the area, then you will see many families spending Christmas Day on the beach.
46. Brisbane River
This river flows through Brisbane, and is the longest river in Queensland. The river starts at Mount Stanley and has been dammed to form lakes along the way.
You may remember that the largest ship to be built on the river was the Robert Miller. You might be lucky and see bull sharks, which appear from time to time.
If you fish, they you may catch lungfish and river cod. There are 16 bridges that cross the river, and the Clem Jones Tunnel is the first underground crossing for transport.
Plan to spend a full day in the area so that you can grab a bite along the river, and explore the surroundings.
47. Nambung National Park
You will find this park in western Australia, 17 km south of the town of Cervantes. In the park, you will find the Pinnacles Desert which has the most amazing limestone formations.
You will also find beaches here at Kangaroo Point, and Hangover Bay, with beautiful coastal dunes and flowering plants.
If you head for the northern part of the park, there is a boardwalk which lets you see thrombolites, which are over 3 million years old.
Allow yourself a full day here, and take a packed lunch if you do, as well as water.
48. Melbourne Cricket Ground
This sports venue is found in Yarra Park, Melbourne. It is home to the Melbourne Cricket Club, and the 10th largest stadium in the world. It has the tallest light towers of any sporting venue in the world.
You can walk to the complex from the city centre. One of the most popular events is the annual Boxing Day Test, although many other events are hosted through the year.
If you plan to see any event, you must book in advance to avoid disappointment.
49. Skydive over Byron Bay
If you have never done a skydive before, then this is the place to try it! Not only is the scenery magnificent, but you get 60 seconds to look at it while you are in freefall. It is a great idea to have a video of the skydive, this is so different from regular holiday photos!
If you are not jumping, you can watch your friend land, this may make you change your mind!
You must book this in advance as they get extremely popular especially around Mother's Day, ot public holidays.
50. Lone Pine Sanctuary
This is the world's largest Koala sanctuary in the world, and it is one of Brisbane's most popular tourist attraction. There are over 130 Koalas who live there.
This is a fund day out for the family, you get to cuddly the Koalas anytime you like, and feed the kangaroos.
Another animal you will see is the rare Platypus. There are shows that take place through the day, and great entertainment for all ages. You should plan to spend the entire day here.
51. Kings Cross Farmhouse Restaurant
This is one place you should try, if you are in Melbourne. It's a local restaurant who uses locally sourced products.
Try the trout or the Blue Crab, and you will not be disappointed. Mind you, the dessert menu is also fantastic!
The restaurant has a very impressive wine and beer menu, and the staff make it a great place for a delightful evening meal. You must book your table as it gets very full.
52. Royal Botanic Garden
This garden is found in the middle of Sydney. It opened in 1816, and is still the oldest botanical garden in the country.
The garden is open every day of the year, and better still – it is free to enter. The stunning views of the harbour and the opera house make it a delightful venue to spend an afternoon.
The gardens are formed into an amphitheatre and are divided into four different areas, namely Lower Gardens, Middle Gardens, Palace Gardens, and the Bennelong section. In each section, you will find smaller gardens, with a café area in the middle of this layout. At the café you will find a visitor's centre and a bookshop.
It is worth spending a full day here, certainly you will want to do this if you are interested in gardening.
53. Cape Tribulation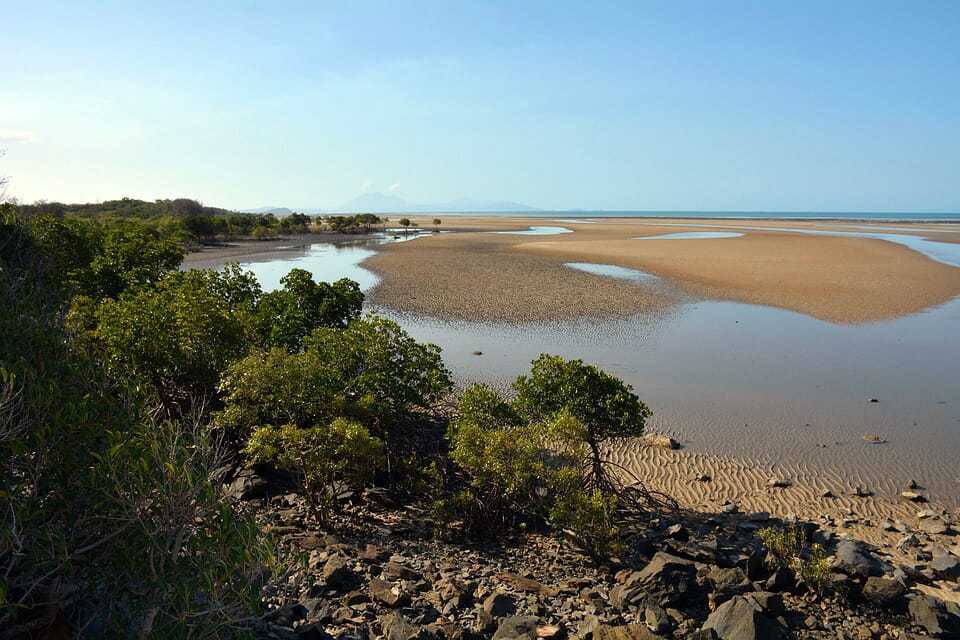 You will find this headland in Queensland, in the Shire of Douglas. Back in the mid 80's the population was around 300, with the area being mostly popular with hikers.
Since then hostels and resorts have been built to cater for tourists. There is accommodation to suit all budgets.
The best time to visit is between July and November, when swimming is the best, with no stingers in the water.
If you plan to stay, then be sure to book your accommodation in advance.
54. Tjapukai Aboriginal Cultural Park
If you want to see and learn about the incredible traditions of the Aboriginal people, then this is a 'must'. The park lies between cairns and Palm Cove. Spend a whole evening here, and enjoy the traditional music and dance routine.
There is an art gallery where you can see interesting pieces. After that you will be able to sample a selection of native spiced canapes, before you attend a face painting session!
There is a dance ceremony and a fire-making ceremony, with dinner served at a relaxed pace.
You will be served traditional food, prepared by Tjapukai chefs. You may get to taste kangaroo burgers, or grilled mackerel.
The entire evening lasts only from 7-9.30, so it is not a late night, but well worth seeing!
55. The Rocks
This is an area, rather than a thing. It is a tourist area in the historic section of Sydney. It was the site of the first European settlement in the country, in 1788.
You will find wonderful views of the harbour bridge, as well as many historic buildings.
Be sure to check out the two oldest pubs in Sydney, namely the Fortune of War, and the Lord Nelson. There are many other pubs close by, and many interesting restaurants, art and gift shops.
Be sure to explore the colourful history of this area.
Try to make time to see Susannah Place Museum while you are there. It is a good idea to spend a full day here, as there is plenty to see and do.
56. Fish at the Rocks Restaurant
If you enjoy seafood, then you need to head here to taste some delicious seafood dishes. You will find the restaurant in Sydney.
Try the oysters and calamari for starters, and maybe the linguini for the main course.
If you are a dessert lover then be sure to ask for the apple and rhubarb crumble, which is truly delicious!
If you cannot make up your mind for a choice of wine, the staff will bring you a sample of each!
57. Snorkelling around Green Island
If you enjoy seeing life under the water, then treat yourself to a trip here. Leaving from cairns, you will head for the very popular Green Island, in a glass-bottomed boat.
After you have snorkeled to your heart's content, be sure to check out the island, as it is a nature lover's paradise! There is a self-guided tour you can take around the island, stopping for a dip in the island swimming pool, if you like.
Other things you may enjoy are parasailing or helicopter rides. You will find a well-informed visitor centre, and a café where you can get lunch, so you should plan to spend a full day here.
58. Salamanca Place
You will find this area in Hobart. What used to be warehouses, have now been transformed into beautiful restaurants, gift shops, galleries, and offices.
Enjoy visiting some of the local bars which you will find down at the wharf. The area is one of the most visited attractions here in the year.
While you are there, try to see the market, which is held on Saturdays.
If you are here after dark, you will find the area alive with music and people. There are many hotels in the area, so you could stay a day or two.
An interesting point here is that Salamanca Place is found on the Australian game of Monopoly.
59. Luna Park
If you have kids, then this is where you simply need to go! Even adults will thoroughly enjoy a day here! This amusement park is found in St Kilda, Melbourne. It was opened in 1912.
You will find the oldest operating roller coaster in the world here. It is one of only three where a brakeman stands in the middle of the train.
The park is filled with rides of all types, such as the Japanese built pirate ship, Twin Dragon, and the Holodeck, which is a motion simulator ride, to name a few.
Plan to spend the entire day here, the kids will not want to leave!
60. Penguin Island
The only way for you to get to this island is by boat, which you can arrange in Shoalwater. Camping is allowed on the island, for up to five days at a time.
You will be able to meet dolphins, over the side of the boat, and see them cajole about in the water right next to you.
The island has other interesting things to see such as birds and wildlife. The island is also very good for fishing and swimming, and a very pleasant way to get away and relax for a few days.
Be aware that there are no cafes on the island, so you need to carry all you need with you.
61. The Pub at Aussie World
You may be surprised to learn that this is one of the main attractions in Queensland, and is well deserving of a visit.
Aussie World is also the place for you to buy any special souvenirs from your visit, as it has a great gift store.
The Pub is open from 9am till late and has delicious lunch and dinner menus. They specialise in local produce and the feature of the day is often grilled steaks.
There is no better way to spend an afternoon relaxing with an ice cold beer.
You will also find a range of upmarket shops, and plenty of small cafes, making this is a good place to spend a full day.
62. Yarra River
You will find this is Victoria, and emptying into Hobsons' Bay in Port Phillip. Originally the river was used for agriculture, and later mining, although now it is used for container shipping from Port of Melbourne.
For the public, the river means swimming, canoeing, kayaking, and rowing, and a good day out in the fresh air.
Try to visit at the annual Moomba Festival which is celebrated along the river.
63. Mount Coot-tha-Lookout
You will find this interesting place near Brisbane. It is a very popular spot for fantastic views of the greater Brisbane area.
There are buses which will take you up to the top, and bring you back down again, and there are places where you can get snacks and refreshments.
It will only take a half day to see this, but the views are worth it.
64. Wave Rock
This is one of Western Australia's most spectacular and unique rock formations. The 'wave' is about 14 metres high and 110 metres long. It was formed millions of years ago. The formation is in the exact same shape as you would find in the ocean.
Pack yourself a picnic lunch, or join one of the many tours which go there, and enjoy exploring this amazing spot. There is an entrance fee at get close, although you will find it worth the amount. Remember to take a camera!
65. Legoland
This is in Melbourne. Regardless of whether you have children or not, this is a 'must see'. There are 5 Lego play areas where the kids can get as creative as they like.
There is also a 4D cinema, and gift shop where you can pick up some of the latest additions to the Lego family.
There is a café, so you will have no excuse to leave early!
66. Whitsunday Islands
There are no less than 74 islands in this group! It is a very popular destination for tourists, and it is between Queensland and the Great Barrier Reef.
If you enjoy walking, then look for the trail called the Ngara Sea Trail Great walk. This is a combination of short walks, and sea ways, which cross some of the islands, namely South Molle, Hook, and Whitsunday.
You can camp at 8 areas on three of the islands, and this is great for sailing, powerboating, or kayaking.
There is varied accommodation available, to suit all budgets, so you may want to book a few nights and enjoy the area.
67. Jenolan Caves
You will find the caves in the Jenolan Karst Conservation Reserve. They are about 30 km west of Katoomba.
These are the oldest open caves in the world, and are well-known for their beauty. The caves are still being explored, although tourists have eleven caves to view.
To view these amazing caves will take you a half day, and then you may want to head into the town and have a look around there.
68. Valley of the Giants
You will find this forest of giants near Walpole, in the south-east part of the country. Be ready to be awed by their magnificence.
These giant red tingle trees grow to as high as 40 metres, and are unique to this area. There is a treetop walk which you should try, unless you are afraid of heights!
The walk will give you an idea of just how tall the trees are, and of course, the view from the top is amazing.
When you come down into the boardwalk below, you can follow the Ancient Empire Walk, which winds around the trees. Some of the trunks are up to 15 meters in circumference.
These are among the tallest trees in the world. There are other attractions here, such as a perfect swimming and picnic spot.
Be sure to look for the oldest eucalypt, which is not far from the giant Tingle Tree.
69. Kakadu National Park
You will find this 171 km southeast of Darwin. The park is enormous, covering an area of almost 200 km north to south, and over 100 km east to west. Put another way, it is half the size of Switzerland!
Here you will find some of the best examples of aboriginal rock art in the country. Look for the Nourlangie and Ubirr sites, where you will find the rocks.
If you are a bird watcher, then this will delight you, as over 30% of the country's bird species can be found here.
You are very likely to see large saltwater crocodiles at Yellow Water, and East Alligator River, and you may be interested to know that this was where Crocodile Dundee was filmed. Make sure you take care around any crocs as they are dangerous.
You are welcome to fish in the park, but hunting is forbidden. You have the option of several places to stay, if you want to spend a few days here.
70. Taronga Zoo
This zoo has one of the finest collection of animals in the entire country. To get here, you need to take a ferry from Circular Quay, in Sydney Harbour. Often you can buy your ferry ticket zoo entrance together, which works out cheaper.
You will see the opera house from the water, which is spectacular! In the zoo, you will see zebras, kangaroos, and many other animals. The ticket includes a Sky Safari Cable Car ride, which lets you see the zoo from above.
Plan to stay the day, as you can buy lunch there, and take your time.
71.Whitehaven Beach
This beach is found along Whitsunday Island and can be reached by either boat, helicopter, or seaplane. The pure white sand is made of 98% silica, which gives it the amazing colour.
It is very popular with tourists as it makes the perfect place for a barbeque, and swimming.
There are camping facilities, so you can stay a few days and enjoy the outdoor life.
72. Port Arthur Historic Site
A good way to see this (as there is plenty to see) is to buy a two-day pass, which allows you to see things at your leisure. Some passes even include a Carnavon bay cruise, so look out for these.
There are over 30 historical buildings that you can visit, to learn about the colonial convict history. There is a museum, Interpretation gallery, and Dockyard, to mention just a few places.
There are plenty of hotels in all price ranges, making this is a good place to stay a few days.
73. Lake McKenzie
This is also called Boorangoora, and is found on Fraser Island, in the Great Sandy National Park.
Locals regard this as a wonderful family area, with pure white sands around the lake, and excellent picnic facilities, with even the toilets being of a high standard!
Allow yourself a full day here, pack a picnic and enjoy the area.
74. Yarra Valley
Yarra valley is the area which surrounds the Yarra River. So, while this is not one particular place, it is an area that you should try to explore.
There are many delightful towns in the region such as Woori Yallock, which is very popular with tourists.
If you enjoy walking, then you will find plenty of great trails to follow such as the Lilydale to Warburton Trail.
The area is well-known for wine growing, and there are numerous wineries that you can visit, and sample the wine, then perhaps buy a few bottles.
Make sure you check online for any upcoming events in the valley.
It is a good idea to take an RV around this area, and spend a few days exploring it.
75. The Ekka
This used to be called the Royal Queensland Show, and it is an agricultural show which is held annually at the Brisbane Showgrounds.
The show is Queensland's largest annual event, so be prepared for it to be busy, as over 400,000 visitors arrive each year.
There are normally over 21,000 competition entrants in various events such as animals, and food sections.
Try to stay until nightfall, as there is always great entertainment well into the evenings.
The show is normally held over a week towards the end of August.
76. National Maritime Museum
This is a great place for people of all ages. The museum is found in Darling Harbour, Sydney.
There are many exhibits which are designed to be 'hands-on', so are perfect for kids of all ages. You can go aboard one of the famous vessels the dock at the harbour, so be sure to check when they are due.
There is a Mini Mariners Play Zone for the younger ones, and plenty of cinematic experiences where you can learn about the history of the Navy.
Allow yourself most of the day to see this, especially if there are interesting ships that have docked.
77. Kalbarri National Park
The park is situated 485 km north of Perth. The major tourist attraction is the Murchison Gorge, which runs for over 80 km down the lower part of the river.
The park is open all year round and is great for hiking and rambling. Winters are warm with moderate amounts of rain, while summers can get extremely hot, with temperatures often reaching above 40 degrees Celsius.
You must watch the rainfall if you want to hike in the park during the months of May through August as some roads to the gorge will be closed.
78. Tour Melbourne
Probably one of the best ways to explore Melbourne is to take a guided tour. This way you get to ask as many questions as you like, and your guide will answer them.
Most tours will take you through Sovereign Hill, which is a 'frozen in time' village from the 1800's. You will be able to try your hand at panning for gold here.
Other things you may see include the Eureka Stockade, and Ballarat Wildlife Park, where you will be able to get lunch (included on most tours)
Allow yourself a full day here, whether you explore on your own, or take a tour, as there is plenty to see and do.
79. Cairns Cruise
If you do not snorkel or dive, and still want to see the Great Barrier Reef, then why not take a cruise?
Most cruise boats have glass bottoms to allow you to see the amazing sights below. You will find the tour guides very knowledgeable about the reef, and they will point out many interesting things and fish.
Snorkelers can get in the water when the boats stop. You will be served lunch on board, and maybe afternoon tea.
80. Tallebudgera Creek
If you enjoy outdoor activities, then this will appeal to you. You will find the creek in Burleigh Heads National Park. Kayaking is the most popular pastime here, although canoeing is also popular.
Walking and hiking through the area is a great experience, as there are many different plants and animals to see while you explore.
The beaches are lovely, and you can pack a picnic lunch while you relax on the warm sands.
Close by is the Currumbin Wildlife Sanctuary, where you can cuddle the Koalas, so it is worth planning a full day in the area.
81. Hot Air Balloon over Hinterland
If you want to see the landscape from a different angle, then try a hot air balloon flight. You can book this at Gold Coast Hinterland, and most flights last 30 minutes, although you can book longer ones if you like.
Balloon rides will take you over the rim of the Gold Coast, with the most spectacular views!
Be sure to check out their special birthday offers and champagne breakfasts.
This may not be the ride for you, if you are afraid of heights, but it is a great way to start the day!
82. Ningaloo Coast
This site is found in the western part of the country, along the East Indian Ocean. The Ningaloo Reef runs for 260 km along the coastline, and is the largest coral reef this close to the shore.
Walking is exceptional along the shoreline, and up on the cliffs, where you may catch sight of sharks. There are between 300 and 500 whale sharks who move through the waters.
Very close to the shoreline, you may see mangroves. There are estuaries and lagoons, as well as rocky shores, all worth exploring.
This is a great place to take an RV, spend a few days, and enjoy the area.
83. Circular Quay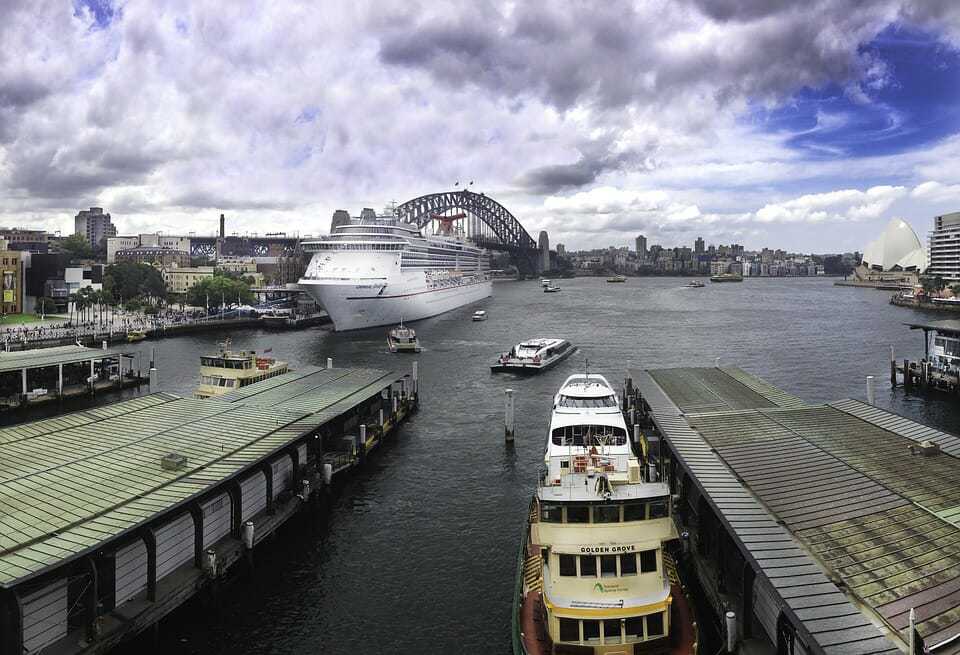 You will find this harbour in Sydney, on the northern edge of the business centre. It is a very popular area for tourists, with many walkways, parks, and restaurants.
If you happen to be here at New Year, then this is where you will find people gather to watch the fireworks, and see the New Year in.
In the area you will also find the Museum of Contemporary Art, and the City Library.
Well worth spending a full day here, as there is a lot to see and do.
84. Quarantine Station
You will find this in Sydney. It is possibly the most haunted site in the country! For this reason, you may choose to go on a tour with other people, instead of alone!
These tours take about two and a half hours, and are normally only for adults, so don't be tempted to bring the kids as they will not be allowed.
You get to visit the hospital, the morgue, and the shower block, among other things. No doubt you will hear all manner of noises as you explore the station.
Allow a full evening for this, then allow yourself a stiff drink afterwards!
85. Indoor Skydiving
If you just don't fancy making a real skydive, then this may appeal to you. You will find the centre in Sydney, in Surfers' paradise.
You'll receive a comprehensive training session, so you know what to expect, and the instructors will be at hand if you need them.
Your entrance fee includes two flights and a flight certificate afterwards. You can get a video and photographs of your flight, as a keepsake.
86. Museum of Tropical Queensland
This is the perfect venue for adults and kids alike. The museum is located in Townsville, and has a huge amount of information of fauna and flora of the country.
You will learn all about the Great Barrier Reef, and Queensland in general. Many exhibits are designed for the kids and are interactive.
There is a place where you can get lunch, so if you have a bad weather day, then plan to spend it here.
87. Freycinet National Park
This park is found on the east coast of Tasmania, about 125 km northeast of Hobart. It was founded in 1916, and is the oldest park in Tasmania.
Be sure to visit Wineglass bay, which has been voted one of the ten best beaches in the world. Look out for the magnificent pink and red granite rock formations, and the jagged peaks, locally known as 'The Hazards'.
This is the perfect place to escape to, if you enjoy walking through the bush or strolling along unspoilt beaches.
88. Carlton Brewhouse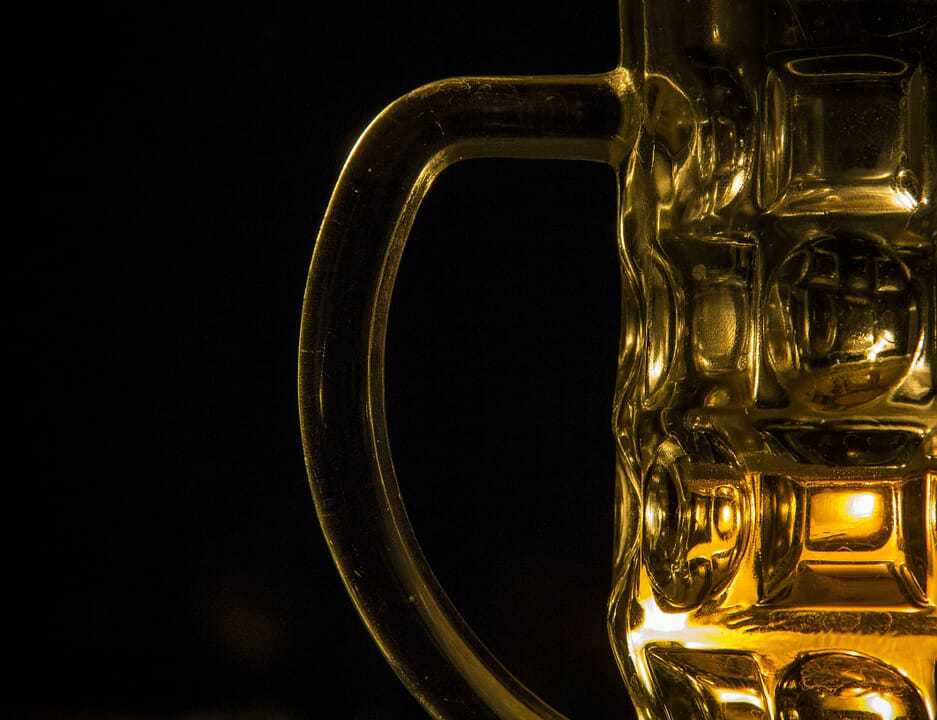 This brewery is on the banks of the Yarra River. It is the largest brewery in Australia, and has been working for over 150 years.
Once at the brewery, you can join the guided tour which will take you around the brewery and show you the process. You will also get to sample some of the famous beers that are produced there.
There is a great restaurant and beer garden where you can relax after the tour, and have lunch, and a beer. Allow a half day for this, and make sure any visitors are over the age of 18.
89. Jet Boat on the Gold Coast
This is a great, exciting family adventure! Certainly a 'must do' part of your holiday! You can book your ride at Surfer's Paradise.
You'll love the 360-degree spins, and the wake surfing of this thrill ride along the coast! The rides take about an hour, and pass Wavebreak Island and Sovereign Island before weaving through the Aldershots mangrove channel.
After the boat ride, you may want to spend the afternoon looking around the area. There are plenty of restaurants and iconic shops to see.
90. Comedy Lounge
You will find this in Melbourne, and if you enjoy comedy shows, then be sure to head here. You will enjoy an evening of stand-up comedy, with laughs a second, with some well-known comedians.
This is in fact the longest running comedy club in the country. The shows normally last about 2.5 hours, with the option of dinner afterwards.
You must purchase your tickets in advance, either online or at the ticket office.
91. Low Isles
You get here by sailing from Port Douglas, and this is a great way to spend a day with the family. You can moor up in calm waters in the lagoon, and spend the day exploring the island.
There are boat trips that leave from the island, whish take you around the area. Normally these have glass bottoms, so you get to see the amazing marine life. Turtles are often to be see, as are many brightly coloured fish.
Allow yourself a full day here.
92. Kings Park
This is to be found on the west side of Perth. It is a combination of grassland, bushland, and botanical gardens. The views are superb of the Swan River and Darling Mountains.
There are over 80 bird species here, as well as over 200 fungi species. The park is the habitat of over 324 native plants.
This is the biggest inner-city park in the world, and also the most popular tourist destination in the country. In area, this park is larger than New York Central Park.
Look out for the State War Memorial and the Royal Kings Park Tennis Club.
If possible, try to visit during September, when the park hosts the largest wildflower show in the country.
93. See Skypoint
You will find this in Surfer's Paradise. It is the highest point on the Gold Coast. This is not for the faint-hearted! Neither is it recommended if you are afraid of heights.
The climb lasts about 90 minutes, and will take you right to the top of the largest residential building in the world. You will have climbed over 270 metres above sea level.
If this isn't enough, you then have the opportunity of walking around the edge of the building with a sheer drop right below you!
This is an incredible opportunity, and if you can, you should try it!
94. Cradle Mountain National Park
This park is just beautiful! This is in Tasmania near the towns of Deloraine, and Carrick. Cascading waterfalls, spectacular landscapes, and breath-taking views are what you will find here.
For hikers, there is a trail called the 'Enchanted Forest Walk', which is well worth taking. You will find amazing views of Dove Lake along the way.
Look out for wombats and wallabies along the way, and even a platypus or two!
Allow a full day to appreciate the beauty of this park.
95. Palm Valley
You may want to take a guided tour which leaves from Alice Springs. You will head off in a 4WD vehicle on a safari adventure, through beautiful rugged terrain.
You will pass through Finke Gorge national Park, and get to see the art gallery at Hermannsburg Aboriginal Community.
Allow yourself a full day for this, lunch is included in the tours.
96. Do a Bungy Jump
Australia is the home of Bungy Jumping, and this is possibly the ultimate adrenaline rush! As long as you are 10 years and older, you can have a go.
Head for Cairns, and you will find the fist bungy jump location in the country. Cairns is also home to the World record for the most jumps in 24 hours – a staggering 542!
After your jump you will receive a t-shirt and a certificate – if you are brave enough!
97. Visit the Tasman Peninsula
This is best done with a guided tour, which leaves from Hobart and takes about 3 hours. This is the best way (unless you have your own boat) to get down to the peninsula.
The trip winds along the shore of the Tasman national Park where you will see falcons and seals, before stopping at the Port Arthur Historic Site. Lunch in included here.
From the boat you will be able to see some of the southern hemisphere's tallest sea cliffs, and you may get to see peregrine falcons who nest there.
Dolphins, seals, and even whales have been spotted here.
98. See Ramsey Street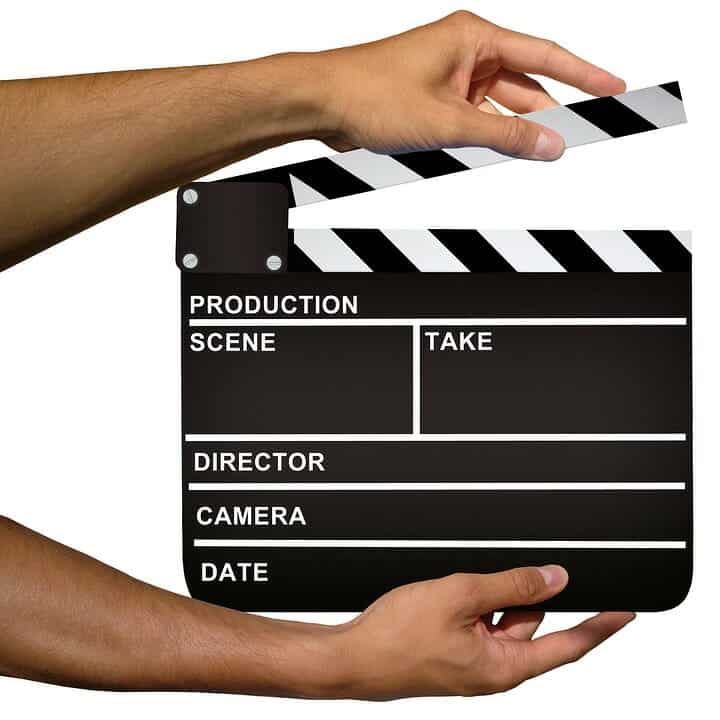 No doubt you are familiar with the television series 'Neighbours'. Well, here in Melbourne, you will be able to see the official Ramsey Street. Neighbours is the longest running soap series in Australia.
You can get behind the scenes to see how the show is produced, and who knows, you may even get to meet a star of the show!
Allow yourself a half day here.
99. Explore Boggo Road Gaol
You will find the gaol in Brisbane. The prison is famous for the dramatic escapes in the 80's, the infamous inmates, and roof top protests.
You can learn about how the prison was run, and visit the gatehouse, yards, and F Wing where the rooftop protests were held in 1988.
Make sure you look out for the plaque with the story of the cat called Tripod, and read about Slim Halliday, who escaped twice!
Summary
Although Australia is mostly desert, or semi-desert, you will find there are a diverse range of terrains, from tropical forests to beautiful beaches, and everything in between!
Australia has the greatest number of reptiles of any other country, with over 750 species, and because of the age of the country, you will find extreme weather patterns. This works to an advantage, because the country is popular with people who enjoy the outdoor lifestyle, as well as people who like to be indoors.
Whatever you enjoy when you take a holiday, there will be something in this vast country that appeals to you.